The Restaurant at the End of the Web!!!
The Kitchen
Last modified September 8th, 2005.





At the current time there are only a few links here in The Kitchen.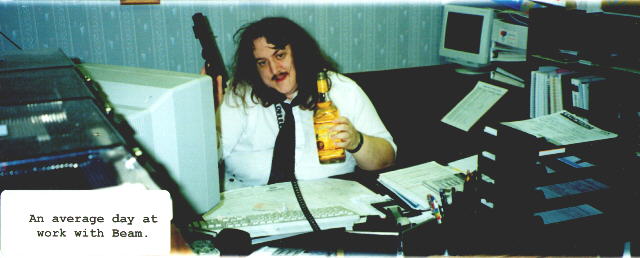 I am an...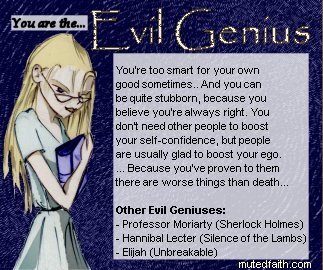 What Type of Villain are You?





Muted Faith




BEAMRIDER!'s eBay About Me Page -- My personal "About Me" page at eBay. Online auctions ROCK!




This next link is a must for anyone who plays DOOM, DOOM ][, HERETIC, and/or either the demo. and commerical versions of HEXEN. These games are old, but if you need a list of cheat codes for them, I've got a complete list right here for ya!




ALLCODES -- Cheat codes to DOOM, DOOM ][, HERETIC, and HEXEN.




Also in The Kitchen... Stuff you almost certainly don't need!



bed.zip (25K) -- BEAMRIDER!'s tiny EDitor (BED) Version 1.0 (modification of PC Mag.'s TED).

---
SORTPHO is a program I wrote to sort RIPterm Version 1.54.00's dialing directory into alphabetical order (the only thing I didn't like about RIPterm was it's dialing directory).




sortpho.zip (46K) -- SORTPHO Version 1.0 dialing directory sort utility for RIPterm Version 1.54.00.



Feel free to e-mail me at



with any comments you may have.
(That's "WEBMASTER * DOT * REW".)

This page is Netscape Enhanced.



This page can also be displayed correctly with the Microsoft Internet Explorer.







Copyright © 1995-2005 BEAMRIDER! Telecommunications, Inc.
All Rights Reserved.